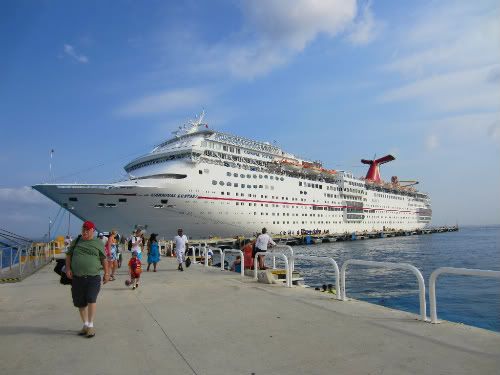 I thought I would share a few random thoughts for you today. Why five? Alliteration my dears...alliteration.
1. Things I'm annoyed with at the moment, birds squawking loudly outside my window, my sinus infection & the inability to breathe through my nose, and lawn mowing at 7:30am.
2. I never seem to win anything...but today I've already won 2 things. I won a blog makeover from an awesome designer
Just Jaimee
, and I also won a 3 pack of pocket sized bottles of
Entertainer's Secret
Throat Spray. I think I'll go buy a lottery ticket later today...I'm on a roll! :)
3. My 1 pound 13.6 ounce preemie turned 5 years old a little over a week ago. She amazes me everyday with how smart & beautiful she is.
4. We went on a cruise as a family 2 weeks ago. We had so much fun that my daughter keeps asking me if we can go on another cruise again sometime soon.
5. On June 4th, my niece Erin Pospisil has been missing for 10 years. She was 15 years old when she disappeared. This year, ala Tangled, family and friends will be releasing sky lanterns to symbolize the hopes and prayers which have been lifted up for Erin & other missing children. For more information on the event or to read more about Erin's story, please visit
Help Find A Child
.