I had a strange email in my inbox a few days ago. It was a $20 print credit from
Persnickety Prints
. I didn't get any other notification, just the credit. It couldn't be. Really? I actually won something?
Rewind
I realized a few months ago, that I had been totally neglecting my digital scrapbooking. I had started out 2010 with the goal to scrap one page a week for the year. I think I stopped sometime in February. When it came time to make my Christmas cards, I realized I was out of practice. I'd forgotten all of my favorite Photoshop Elements shortcuts & quick keys and the cards took waaaay longer than they should have. So I decided I needed to practice. I knew of a site that ran contests every month with a template so I did a little downloading then went to work. I really wasn't impressed with my entry but I liked the sentiment behind it.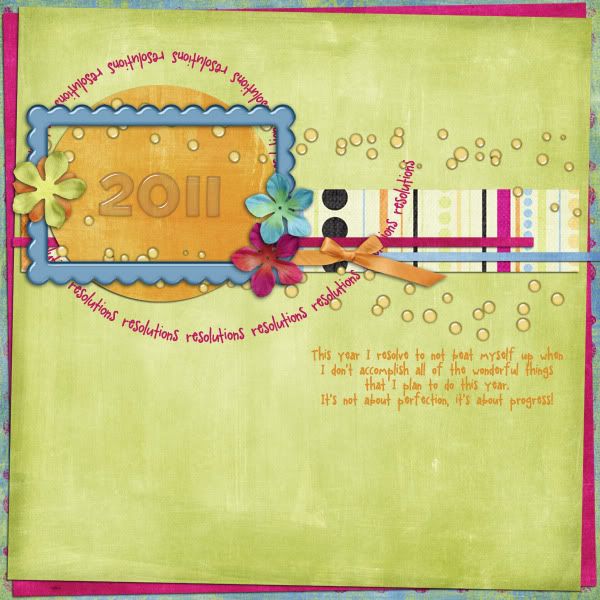 The journaling reads: "This year I resolve to not beat myself up when I don't accomplish all of the wonderful things that I plan to do this year. It's not about perfection, it's about progress!"
Credits: template by Veronica Spriggs, kit is Daydreamin' by Megan Turnidge, numbers are clear gel by Free Digital Scrapbooking, and the font is "a little pot" by Kevin & Amanda
I actually won the challenge. If you don't believe me, you can see the winners post here...
January 2011 Challenge winners
Talk about some nice motivation to make some more pages. I need to use that credit somehow!