I have actually done a lot more scrapbooking lately. In fact, I've found a way to make things a little more fun. It's called "speed scrapping".
Lots of sites that sell digital scrapbooking kits host them & you usually get a prize like a discount or a free kit for completing your layout within the time limit. They start at a specific time and you get instructions every 10 minutes until the hour is up. After that hour is over, you usually get 1 more hour to complete your layout and post it to both the gallery and the forum thread where you got the directions. It was a challenge but it forced me to finish & not obsess if everything was in the right place. Even mild OCD tendencies are not good when digital scrapbooking!
I thought I'd share the results. Enjoy!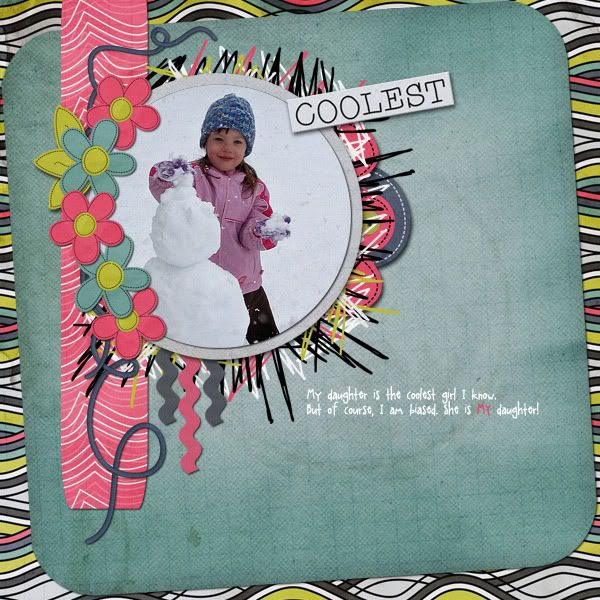 Credits: Kit= Hipster by Laura Banasiak, Font= a little pot by Kevin & Amanda
Credits: Kit= Just Love Me by Sugar Hill Co designers (collab), Font= Fill Me In by Sugar Frog
And I know it's a few days early but...
Happy Valentine's Day!